MEN'S COATED PULLOVER HOODIE & DROP SHOULDER SEAMLESS TEE
MENS URBAN COATED PULLOVER HOODIE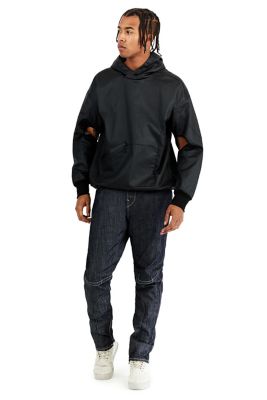 A true hoodie for the urbanite, redesigned and repurposed for the elements. Lightweight terry-loop coating is finished with water-repellent properties and waterproof taping. The Mens Urban Coated Pullover Hoodie is cut oversized with drop shoulder designation, bungee & custom cord stoppers throughout, waterproof pocket tape at the kangaroo pocket, reverse bungee closure at the back waistband, wide sleeve vents that convert hoodie into a cape-like design, single snap closure at the hood, and matte adhesive tape throughout for an ultra-clean aesthetic.
MENS URBAN DROP SHOULDER SEAMLESS TEE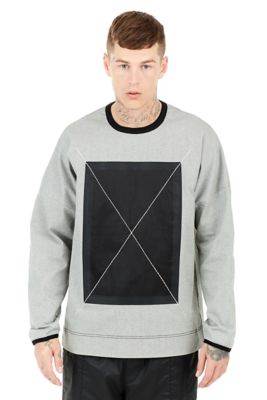 Fabricated from athletic cotton pique with antibacterial and water-repellent properties. The Mens Urban Drop Shoulder Seamless Tee is cut into a loose-fit long sleeve shirt with an elongated hem, contrast collar band and sleeve cuffs, and contrast chest panel. Heat seal construction creates a one-body look and feel for a clean aesthetic, finished with knit binding sleeves and 3M and black adhesive taping.
---